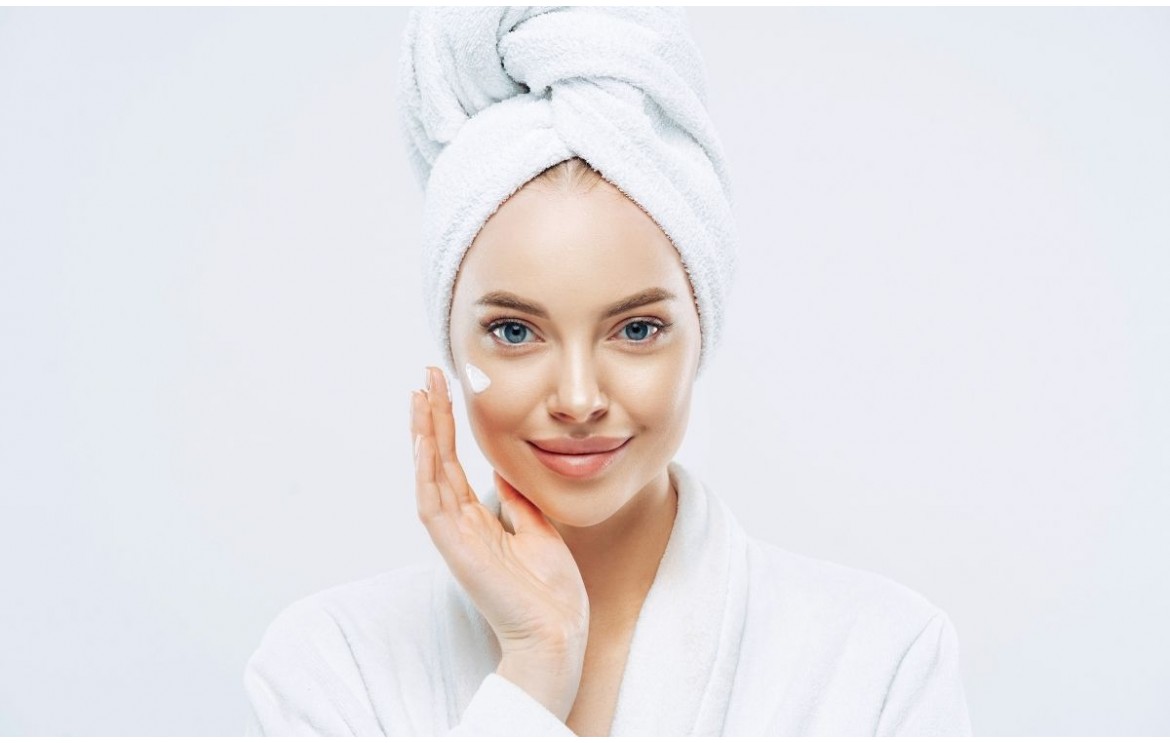 Hemp Oil And Skin - How Can It Benefit The Skin?
Hemp Oil And Skin - How Can It Benefit The Skin?
According to studies of recent years, the molecules and chemicals found in hemp oil can significantly benefit skin's health.
Some of the most important skin problems treated with hemp oil include wrinkles, dryness, acne, various inflammatory skin diseases and infections.
But let us look into all the above in more detail.
Dry skin
Hemp oil, especially hemp seed oil, is rich in unsaturated fats such as linoleic acid, γ-linolenic acid and α-linolenic acid.
These three fatty acids can help improve the structure of the skin, helping it to retain its moisture. They also have a beneficial effect on dry, rough skin and can affect cell membrane fluidity and electrolyte transport.
A 2017 study found that applying an emulsion containing hemp seed oil helped significantly hydrate the skin of the majority of participants.
Also as hemp oil contains omega-3 and 6 fatty acids it fights rough, scaly skin that is found mainly in people with omega deficiency.
Acne and acne scars
Hemp oil contains compounds with anti-inflammatory and antimicrobial properties that can help treat acne.
Studies in both mice and human cells have shown that chemical compounds in cannabis oil, such as cannabidiol better known as CBD, can also help improve acne scars by reducing healing time, boosting collagen levels and stimulating processes such as renaissance cycle.
Inflammatory skin diseases
Hemp oil contains antioxidants and powerful anti-inflammatory compounds, such as fatty acids, which can help reduce the symptoms associated with inflammatory skin conditions, such as itching and pain.
A 2014 study concluded that the application of hemp oil can be beneficial in addressing the following:
✅ eczema
✅ atopic dermatitis
✅ seborrheic dermatitis
✅ varicose eczema
✅ psoriasis
✅ smooth lichen (lichen planus)
✅ rosacea
Anti-aging - Firming Action
According to a 2015 article, cannabis oil can reverse as well as prevent the signs associated with aging. More specifica lly, it contains natural compounds that offer
✅ toning and regeneration of the skin
✅ improve elasticity and firmness
✅ reduce the appearance of wrinkles and fine lines
✅ reduce dull skin and improve skin's radiance
✅ moisture retention
✅ increase collagen production
✅ reduction of oxidative stress and free radicals that in the long run cause wrinkles and fine lines
Infections
Hemp oil contains antimicrobial compounds and antioxidants that help strengthen the skin's natural barrier, making it harder for germs to enter the skin and cause infection or disease.
Hemp Oil and Cannalab Organics
Cannalab Organics offers exclusively products containing organic hemp oil which in combination with CBD and other active ingredients offer targeted action and strong protection.
As a company with respect for your skin, the environment and the animals, the all natural skincare products of Cannalab Organics are certified as Eco - Bio.
We track the natural origin of each of the ingredients used in our formulations, we never test on animals and only use recyclable packaging for all our products.
With hemp as the predominant ingredient, we highlight the secret powers hidden in everything purely natural such as essential oils, vegetable extracts, fruits and herbs.
With the power of nature we create exceptional products of superior quality.
Discover the rejuvenating power of Cannabis and CBD on your skin.
Discover Cannalab Organics.
For our complete skincare product range please click here
Find out more about us and our methods by clicking here
With information from:
·         Atalay, S., et al. (2019). Antioxidative and anti-Inflammatory properties of cannabidiol.
https://www.ncbi.nlm.nih.gov/pmc/articles/PMC7023045/
·         Cannabis (marijuana) and cannabinoids: What you need to know. (2019).
https://www.nccih.nih.gov/health/cannabis-marijuana-and-cannabinoids-what-you-need-to-know
·         Farinon, B., et al. (2020). The seed of industrial hemp (Cannabis sativa L.): nutritional quality and potential functionality for human health and nutrition.
https://www.ncbi.nlm.nih.gov/pmc/articles/PMC7400098/?report=classic
·         Gholap, A., et al. (2015). Skin and skin care in Ayurveda.
http://www.iosrjournals.org/iosr-jdms/papers/Vol14-issue5/Version-2/O014525760.pdf
·         Hilton, L. (2019). Hemp for skin health?
https://www.dermatologytimes.com/view/hemp-skin-health
·         Kowalska, M., et al. (2017). Assessment of the sensory and moisturizing properties of emulsions with hemp oil.
http://acta.uni-obuda.hu/Kowalska_Wozniak_Pazdzior_79.pdf
·         Manea, S., et al. (2016). Range of cosmetics based on natural extracts with role of protection against environmental pollution factors.
http://dspace.incdecoind.ro/bitstream/123456789/330/1/22-RANGE-OF-COSMETICS-BASED-ON-NATURAL-EXTRACTS-WITH-ROLE-OF-PROTECTION.pdf
·         Moore, E. M., et al. (2020). The enigma of bioactivity and toxicity of botanical oils for skin care.
https://www.ncbi.nlm.nih.gov/pmc/articles/PMC7272663/#B4
·         Olah, A., et al. (2014). Cannabidiol exerts sebostatic and antiinflammatory effects on human sebocytes.
https://www.jci.org/articles/view/64628#B12
·         Omega-3 fatty acids. (2020).
https://ods.od.nih.gov/factsheets/Omega3FattyAcids-HealthProfessional/
·         Palmeiri, B., et al. (2019). A therapeutic effect of cbd-enriched ointment in inflammatory skin diseases and cutaneous scars.
https://www.clinicaterapeutica.it/2019/170/2/05_PALMIERI-VADALA.pdf
·         Schagen, S. K., et al. (2012). Discovering the link between nutrition and skin aging.
https://www.ncbi.nlm.nih.gov/pmc/articles/PMC3583891/
·         Scheau, C., et al. (2020). Cannabinoids in the pathophysiology of skin inflammation.
https://www.ncbi.nlm.nih.gov/pmc/articles/PMC7037408/
·         Sultan, A.S., et al. (2017). Novel mechanism of cannabidiol-induced apoptosis in breast cancer cell lines.
https://pubmed.ncbi.nlm.nih.gov/30007266/
·         Tabbassum, N., et al. (2014). Plants used to treat skin diseases.
https://www.ncbi.nlm.nih.gov/pmc/articles/PMC3931201/
·         Toth, K. F., et al. (2019). Cannabinoid signaling in the skin: Therapeutic potential of the "c(ut)annabinoid" system.
https://www.ncbi.nlm.nih.gov/pmc/articles/PMC6429381/
·         VanDolah, H. J., et al. (2019). Clinicians guide to cannabidiol and hemp oils.
https://www.mayoclinicproceedings.org/article/S0025-6196(19)30007-2/fulltext#back-bib42
·         Vigil, J. M., et al. (2020). The therapeutic effectiveness of full spectrum hemp oil using a chronic neuropathic pain model. (2020).
https://www.ncbi.nlm.nih.gov/pmc/articles/PMC7281216/
Cannalab Organics Diary
Discover the world of wellness and natural skincare. Welcome to Cannalab Organics